AskMiltonCommunity.com is an online community focused on helping individuals to make new friends or reconnect with old friends. With this type of goal in mind it is not surprising that the vast majority of AskMiltonCommunity members use the community to make connections with other members. This may include staying in touch with old friends and family members, reconnecting with lost friends, making business connections or even meeting romantic partners. This article will discuss how all of these opportunities are available on the AskMiltonCommunity.
Keeping in Touch with Friends, Family, Bands, Groups and More
AskMiltonCommunity can be an excellent way for friends and family members to stay in touch. Encouraging friends and family members to join AskMiltonCommunity with you can help you to stay in better contact with these individuals. Communicating through AskMiltonCommunity is a lot of fun and gives users the ability to post pictures, audio files and video files in addition to personal information presented in a blog. Members can leave comments for each other or just stay in touch by reading each others websites and posting personal information on their own websites for others to read.
Reconnecting with Lost Friends
Overtime we all lose contact with some of our old friends. Whether this is a trusted friend who was with you through the trying times in high school, a companion who helped you make it through college or even an acquaintance you met in passing at a bus stop AM Community can help you to reconnect to these old friends.
One passive way to reconnect with lost friends is to simply create your own AM Community website and wait for these lost friends to contact you. This may not always happen but it is possible. AskMiltonCommunity.com is an extensive community with members all around the world and it is very possible your old friend may see you on AM Community and contact you. Also, if you create a blog entry expressing an interest in reconnecting with an individual, your blog may be seen by someone who knows your lost friend and passes along the message.
Another way to find lost friends on AM Community is to use the search feature. The simplest way to search for someone is by using their full name. However, not all members post their full name. Other methods of finding an individual include entering their nickname into the search feature or entering keywords related to their favorite hobbies, books, movies or entertainers. This method may require a great deal of research and may be quite time consuming but it can help you find your lost friend if they have a website on AM Community.
Making Business Connections
AskMiltonCommunity can also be used to make business connections. The search feature can be used to find others who share your business interests, dreams and goals. Once you find these individuals you can engage them in conversation by sending an email or instant message or by leaving a comment on their website. These connections may lead to potential business relationships but they may also simply be networking opportunities which allow those interested in certain business aspects to converse with others who share this interest.
Meeting Romantic Partners
Finally, a large portion of those who are using AskMiltonCommunity are hoping to make a romantic connection. AM Community is an online community which enables users to post photos and information about themselves for other members of the community to view. This effectively makes AM Community very similar to a dating service. There is also a space for users to enter information regarding whether or not they are single or looking for a romantic interest. Those who are looking for romance can spend time searching for others who they find physically attractive, share their interests and are also seeking romantic companionship. These AM Community members can contact each other through emails, instant messages, Video Chatting or through comments left for each other on the websites. A courting relationship online can progress to an offline relationship or can remain online depending on the wants and intentions of the partners. Join AskMiltonCommunity.com
Do you surf the internet, listen to the radio, or watch television? If you do, there is a good chance that you have heard of MySpace before. MySpace is on online social networking website that has literally taken the world by storm. This is because, in what seemed like no time at all, MySpace has grown to become one of the most popular online websites, in the entire world.
The first step in joining this popular online social network is to register for an account. This can be done in a matter of minutes. Although you can view a number of different MySpace pages without registering, it is advised that you do. Registration will allow you to not only create your own MySpace page, but enjoy many of the other features that can be found on the site. What you may like most about MySpace is that it is completely free to use.
Once you join MySpace, you can create your own profile page. Although this is optional, it is the best way to communicate with others and make new friends. To make the experience easier, MySpace has a fairly large collection of profile templates. These templates not only have an impact on the background of your profile page, but the text fonts as well. In addition to using the pre-designed templates, you can also create your own, especially if you have basic knowledge of HTML.
Many MySpace users have sections that allow them to describe themselves and their likes and dislikes. In addition to these preset sections, you can also add your own. A large number of users have posted clips from their favorite movies, television shows, or music videos. You can also add you own pictures and your own videos, if you choose to do so. Although MySpace does have some rules, which can be found in their terms of use agreement, you basically have unlimited freedom, when it comes to creating your own MySpace page.
After you have created your own MySpace page, you can easily search for others. You can search for others with a wide variety of different keyword phrases. If you are looking for someone who lives near you, you can search for your town. If you are looking for someone who shares your love of animals, you can search for pet lovers. Once you have found the MySpace page of someone who you would like to become friends with, you can invite them to join your network. In addition to inviting others to join your network, there is a good chance that you will be invited to join others.
Although MySpace has been in the media because of its popularity, attention has been given to the popular social networking website, attention it probably didn't wish that it had received. With MySpace, as well a large number of other networking sites, internet safety has become a big issue, especially with children. If you are the parent of a child, you may wish to monitor their MySpace activity or ensure that their profile is set to a private listing. MySpace has a number of safety features is place, but to make use of these features you must know that they exist.
In addition to being a traditional social networking website, one that lets you meet and speak to other members, MySpace is well known for its additional features. These features commonly include music videos, horoscopes, chat rooms, careers, and instant messaging. If you are interested in using these features, as well as the many others that can be found on MySpace, you are encouraged to register for your free membership today. You can do this by visiting www.myspace.com.
Are you interested in meeting new people online? How about people that share the same interests as you? If so, one of the best ways to find those individuals to use online social networking websites. Social networking websites are often compared to neighborhoods or communities, but ones that are online. If are interested in making use of these popular websites, if you haven't been already, you will need to find a social networking website to become a member of. One of the websites that you may be interested in joining is Orkut.
Orkut, sounds interesting doesn't it? With other popular websites such as Yahoo! 360, Friendwise, Classmates, and MySpace, there are many who wonder how Orkut became the name of this popular online community. Orkut is named after the individual who created it. That man was an employee of Goggle and he is known as Orkut Buyukkokten.
If the name of the website doesn't automatically draw you in, there is a good chance that the website features will. Like many other social networking websites, Orkut has a number of different member benefits. These benefits are what makes it worthwhile to become a member of this popular social networking website. As popular as Orkut is and as much as you would like to join, there are special procedures that you must follow. Unfortunately, Google does not allow just anyone to become a member, you must be invited.
Current community members are the only ones who can extend you an invite. This means that you should not waste your time trying to convince Google to let you join. Being invited to join Orkut really isn't as difficult as it may sound. Orkut is so popular that there is a good chance that you know someone, if not personally than online, who can extend you an invite. By performing a standard internet search, you should also be able to find Orkut members who would be willing to extend you an invitation, without even knowing who you are.
Although many internet users refrain from joining Orkut, just because of the invitation requirements, there is a good reason for limited membership. Orkut is a social networking website that is free to use. Unfortunately, free means that many people would wish to use the website. Many online social networking sites, that are free to use, have literally become ridiculous. A large number of internet users get joy out of creating fake accounts and causing online controversy. Google decided to make Orkut a special membership online website to prevent instances like that from happening.
Orkut, like many other online social networking websites, has a number of different purposes. Of course, the main purpose of Orkut is to allow you to connect with your friends, especially the ones that have extended an invitation to you, but you can do much more than that. Once a member of Orkut, you can easily famialrize yourself with other website members who share the same interests as you do. This will not only help you make new friends, but it may also result in the finding of your next romantic partner. That is what is nice about Orkut, once you are a member, just about anything is possible.
If you are interested in learning more about Orkut, before trying to obtain an invite, you will want to visit their online website. You can do this by going to www.orkut.com.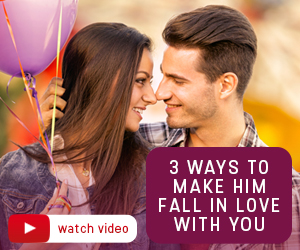 It is estimated that each day, a fairly large number of individuals make the decision to join a social networking website. Social networking websites are websites that allow internet users to easily connect with other internet users, often from all around the world. While social networking websites are a great way to make online friends or start an online relationship, there are many internet users who are misinformed when it comes to social networking websites. That misinformation is largely centered on who can see their personal information.
Since a social networking website is often compared to a community, you would assume that only other community members would be able to read your personal information, right? In the real world, an unknown individual cannot just decide that they want to move into your neighborhood and live in your front yard, spying on your every move, so why should it happen online? If that is your way of thinking, you are wrong, in most cases. Unfortunately, many internet users are largely unaware of the fact that just about anyone can view their social networking profiles, including non-community members.
As previously mentioned, there are a large number of social networking websites that allow anyone one with internet access to view the profiles or profile pages of their members. In fact, the number is higher than you may have ever imagined. At the current time, just a few popular of the social networking websites that allow any internet user to view your profile include Yahoo! 360, FriendFinder, FriendWise, and MySpace. With a simple click of the mouse, information that you thought was private is no longer. That is why it is important that you examine what is actually posted in your profile or on your personal profile page before publishing it.
Although being cautious may take away from the fun of joining a social networking program, you are advised to be cautious. This cautiousness may help keep you safe. When building your social networking profile or profile page, especially on a website that anyone can view, you are advised to carefully select the pictures that you post. If you post a personal picture of your self, you are advised against posting your full name and, especially, your address. With a picture, your full name, and your address, an internet user with devious thoughts could spell trouble.
If you are one of the many social network users who wants to display your information, you are encouraged to learn more about private profile settings. Private profile settings will limit the number of individuals who can view your website. Although your profile's private setting may prevent other network members from seeing your profile, it will also prevent anyone else from seeing it. The only catch with doing this is that since other community members cannot see your profile, you will have to be the one to contact with any new friends that you would like to invite to your network.
In addition to joining a social networking website that allows you to set your profile as private, you can join a network that automatically has profiles set as private. These social networking websites include, but are not limited to, Orkut and Facebook. With Orkut and Facebook, your profile will only be seen by other members. In fact, Facebook also limits the members that can see your profile. This is done to help ensure your safety online. However, as with all other social networking websites, it is fairly easy for you to make online connections and friends, but, in away, these private profile networking sites are a safer way to make those connections.
Now that you know exactly how social networking websites work and who can gain access to your personal information, you should know what you should and should not put in your profile or on your profile page. Although you are not required to change your information, you should at least think about it. As the old saying goes, you never know who is watching you.
Social networking, we have all likely heard of it before, but not everyone knows what it means? If you were asked to define what social networking was, would you be able to give an accurate definition. Unfortunately, most individuals cannot, even though it is likely that they participate in some form of social networking, especially online.
Social networking is defined as the grouping of individuals together into to specific groups, often like a small community or a neighborhood. Although social networking is possible in person, especially in schools or in the workplace, it is most popular online. This is because unlike most high schools, colleges, or workplaces, the internet is filled with millions, if not more, of individuals who are looking to meet other internet users and develop friendships.
When it comes to social networking online, websites are used. These websites are known as social networking websites. Social networking websites are, in a way, like an online community of internet users. Depending on the social networking website in question, many of these online community members share a common bond, whether that bond be hobbies, religion, or politics. Once you are granted access to a social networking website you can begin to socialize. This socialization may include reading the profiles or profile pages of other members or even contacting them.
The friends that you can make are just one of the many benefits to social networking online. Another one of those benefits includes diversity. Unlike in most schools or workplaces, the internet gives individuals, from all around the world, access to social networking sties. This means that although you are in the United States, you could develop an online friendship with someone in Japan. Not only will you make a new friend, you but may also learn a thing or two about a new culture.
As previously mentioned, social networking often involves grouping specific individuals or organizations together. While there are a number of social networking websites that focus on particular internets, there are others that do not. These websites are often deemed traditional social networking websites. These types of websites typically have an open membership. This means that anyone can become a member, no matter what their hobbies, beliefs, or views are. However, once you are inside this online community, you can begin to create your own network of friends; thus eliminating others that do not meet your criteria.
If networking on the internet sounds like something you would be interested in, you are encouraged to learn more about it, such as the dangers of social networking. These dangers often involve online predators or individuals who claim to be someone that they are not. Although danger does exist with networking online, it also exists with networking out in the real world. As when you are meeting friends at a bar, school, or work, you are advised to proceed with caution online. By being aware of your surroundings and who you are talking to, you should be able safely enjoying social networking online.
Once you have learned everything that you feel you need to learn, about social networking online, you can begin to search for networking communities to join. This can easily be done by performing a standard internet search. Your search will likely return a number of results, including MySpace, FriendWise, FriendFinder, Yahoo! 360, Facebook, Orkut, and Classmates.